Baby's Here
When you bring a new baby into your home sometimes breastfeeding can be a struggle. Perhaps if you feel unsupported or you are experiencing pain when you feed. You might even be dreading feeding your baby and having feelings of guilt about that. Some women feel that their baby is too unsettled and perhaps it is because they dont have enough milk.
These struggles are very common and can be resolved with the help of a Lactation Consultant. Our service provides a one on one home visit with a Lactation Consultant who will observe a feed and assess any feeding problems and develop a plan to resolve those problems.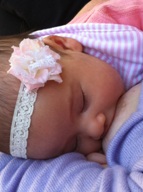 Phone
0416 867 729
for a consultation...